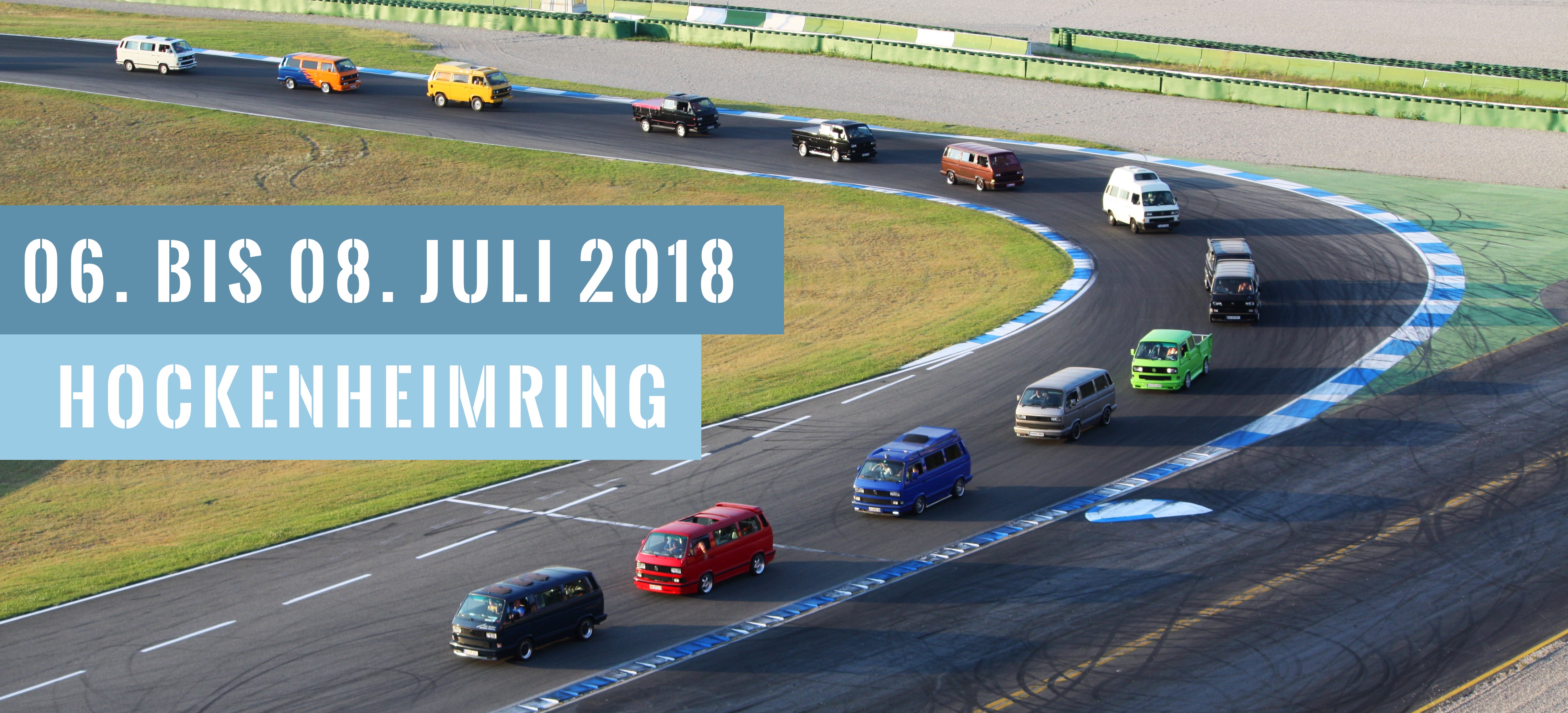 Welcome
VW-Bus Enthusiasts, Tuner, and Press
Dear friends of the Volkswagen vans. We would like to invite you to our 25th international meeting of individual and pimped VW-Busses (T1-T6).
As every year, we expect the most beautiful and fastest VW-Vans of the world!
Feel
the spirit of the gathering
The exchange of technical experiences and the the hotspeed rounds on a very famous racetrack on saturday evening are at the highlight of the weekend.
Certainly this year as well, the participants and visitors can look forward to see in fascinating technical solutions, innovations, and custom made vehicles as well as getting to know tuning companies and accessories.
Meet other petrol heads during an exciting weekend with evenings in the marquee with music and many race-videos. Enjoy the ride on the famous Hockenheimring!
program
long weekend
three days of tuning
The area C2 (with built-in toilets and warm showers) close to the Motorsport-Museum and the adjacent forest will be completely at our disposal. Electric hook-ups are limited.
We got a food court (open nearly 24h a day) offering nearly every kind of delicous food and drinks, you can imagine:
Fresh rolls in the morning
Homemade cakes and coffee of all sorts
A huge variety of food: From french-fries to local specialties
Soft drinks and of course German beer and wine
Tuning Camp